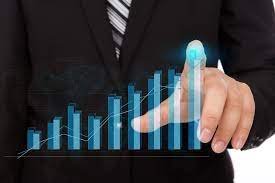 Ways your business needs to improve before the new year
Read Time:
2 Minute, 37 Second
There are many ways that businesses will want to improve in the next year, but setting goals in this time of uncertaintycan be very difficult. However, that said, regardless of the circumstances,it is good to make sure that your business is as prominent online as it can be. With that in mind, here are two things that should be on every business's to-do lists, whether it is improving their website or thinking about boosting their online presence.
Think about investing services that will help your business's online presence grow
When it comes to investing in services to help your business's online presence grow,there can't really be any half measures. This is because it can be a great way to help boost your google search rankings and pile more people into the top of your sales funnel, and therefore have more sales coming out the other end. For that reason, you might think about investing in:
SEO. SEO, otherwise known as Search Engine Optimization, can be a great way to get your website to rank higheronrelevant google results pages and can help your website be seen by more people who are looking for businesses like yours, both in your own country and internationally.
Business intelligence. Business intelligence, otherwise known as BI, accumulates the data related to your business, such as sales and customer engagement, to spot trends. These can either be to look for your prime target audience so you can advertise products to your true customers or to see your best-selling products and see if you can't drive your business further down that route. You can either bring in someone external to work as a Data analyst, but if you think you already have the right person for the job in your team, you might decide to train them instead.
Think about how you can make your website better
Making your website better is something that you should always be thinking about. There are always new ways to make your website perfect to fit its potential audience, which in turn might prove to be great for sales.
You should definitely consider thinking about de-cluttering your website. This can be hugely important in the long run, as overly cluttered websites don't just bore your reader half to death with too much text and waffle, but websites with too much on them also means that they will load more slowly. This can play a big part in increasing the bounce rate of your business's website, which can lower its google search position and clash with the efforts of what SEO is trying to achieve.
You should also think carefully about the accessibility on your website. Yes, there is a lot of benefits to having a website just in English, but why not have an option to translate it into French, or Mandarin, to increase the accessibility of your site to non-English readers, which may have missed out on your product otherwise. This also introduces more of afeel forinternational trade to your business, which can help everything tick over nicely once it is established.