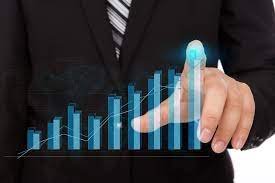 The Year in Review: Cost of Data Breaches in 2021
Read Time:
2 Minute, 26 Second
A huge percentage of transactions today are done online. Those exchanges alone result in endless chains of digital data—all of which are prone to an attack from cyber thieves. When hackers get through your security walls and steal company data, just how much can it cost you? And how often are things like these happening? Keep reading to find out more about the cost of data breaches for US businesses.
Average Cost of a Data Breach
Obviously, the cost of a data breach can vary widely depending on a number of factors, including the size of your business, the type of data you handle, and how serious the breach was (e.g., did they only manage to steal data from a few accounts, or were all our clients' files compromised?). According to a 2021 report from the Ponemon Institute, the average cost of a data breach was $4.24 million per incident in 2021. That's the highest it's been in 17 years.
Here are a couple of additional, interesting factors that impacted this average:
The shift to remote work may have driven up the average cost. In cases where remote work was considered a factor in the incident, breaches cost over $1 million more on average ($4.96 million versus $3.89 million). With many people still operating remotely due to COVID-19, this is likely one reason the average cost of a data breach was so much higher this year.
The cost of healthcare breaches also surged this year. With this industry experiencing huge changes due to the pandemic, security measures and operations may have been overlooked. Healthcare breaches in 2021 cost an average of $9.23 million, which is an increase of $2 million over last year.
Data Breaches Still on the Rise
It's also worth noting that data breaches didn't just increase in average cost—they increased in frequency too. By September 30th, there had been more data breaches in 2021 than in the entirety of 2020. In fact, it exceeded the previous year's data breaches by 17%. By that date, 2021 had seen a total of 1,291 breaches, while the entire year of 2020 only had 1,108 reported breaches. Additionally, the total number of data compromises related to cyber-attacks was up 27% compared to 2020. Phishing and ransomware continue to be the primary methods for these attacks.
Factors that Mitigate These Costs
Reports regarding these data breaches also showed that there were three key factors to reduce the cost of a breach, saving companies up to $1.49 million compared to businesses that didn't utilize these tools. These factors were as follows:
Adoption of AI
Security analytics
Data encryption
With the New Year coming, make the commitment to protect your business from costly data breaches. Contact IT support services in Orlando now to begin protecting your company from data breaches in 2022.